KIMBERLEY DUNN, SINGER & PIANIST
– Ottawa, Canada –
PERFORMER, SONGWRITER, COMPOSER
Hi! I'm Kimberley Dunn, a full-time singer and pianist in Ottawa, Canada. I've been a professional musician and performer for over 10 years. I specialize in luxury live music for weddings and events. When I'm not performing, I'm composing and recording music in my home studio.
---
LIVE MUSIC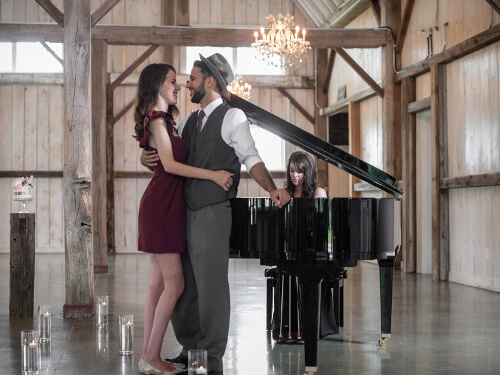 I create beautiful and emotional experiences through music. Renowned for my unique talent, style and professionalism, my philosophy is simple: the music is not about me, it's about you. My goal is to create a truly special and heartfelt experience for you and your guests.
---
STUDIO
My studio is home to my original music and client recordings. I'm a songwriter and film composer, and also offer song demos, vocals and instrumentals to other musicians. I'm passionate about music and helping other artists bring their projects to life!
---