Kimberley Dunn, Singer & Pianist
– Ottawa, Canada –
Performer, Composer, Recording Artist
I'm Kimberley Dunn, a full-time singer and pianist in Ottawa, Canada. I've been a professional musician and performer for almost 20 years. I specialize in luxury live music for weddings and events. When I'm not performing, I'm composing and recording music in my home studio.
---
Live Music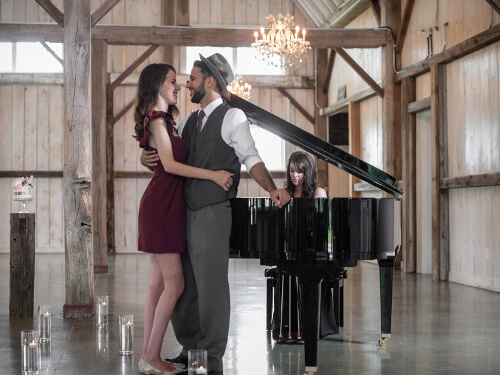 I am passionate about creating beautiful and emotional experiences through music. Renowned for my unique talent and professionalism, my philosophy is simple: the music is not about me, it's about you. My goal is to create a magical and heartfelt experience for you and your guests.
---
Studio
My studio is home to my original music and client recordings. I work with fellow musicians and songwriters, offering song demos, vocals and instrumentals. Many of my clients write music for tv, film and theatre. I love creating music and transforming simple ideas into something beautiful.