KIMBERLEY DUNN, SINGER & PIANIST
– Ottawa, Canada –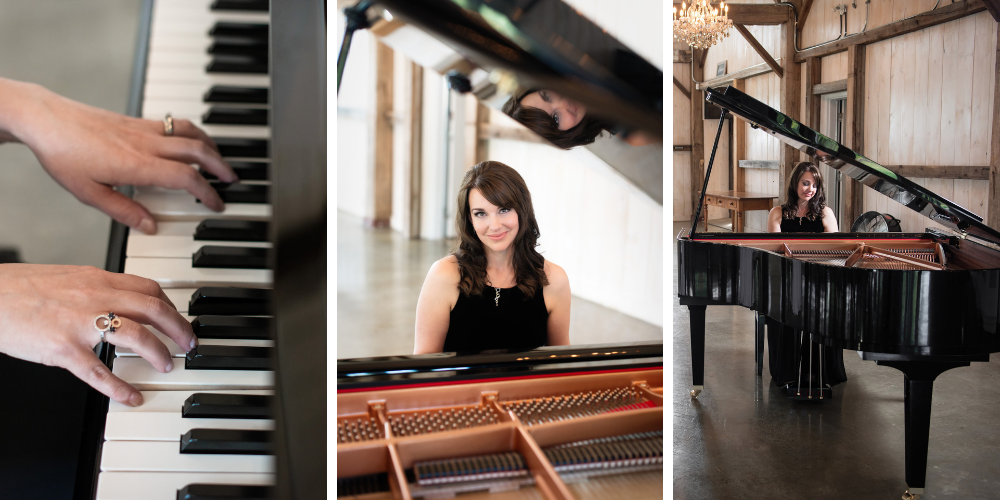 Live Music for
Weddings & Events
Hi! I'm Kimberley Dunn, a full-time singer and pianist in Ottawa, Canada. I've been a professional musician and performer for over 10 years. I specialize in luxury live music for weddings, funerals and events.
I create beautiful and emotional experiences through music. Renowned for my unique talent, style and professionalism, my philosophy is simple: the music is not about me, it's about you. My goal is to create a truly special and heartfelt experience for you and your guests.
---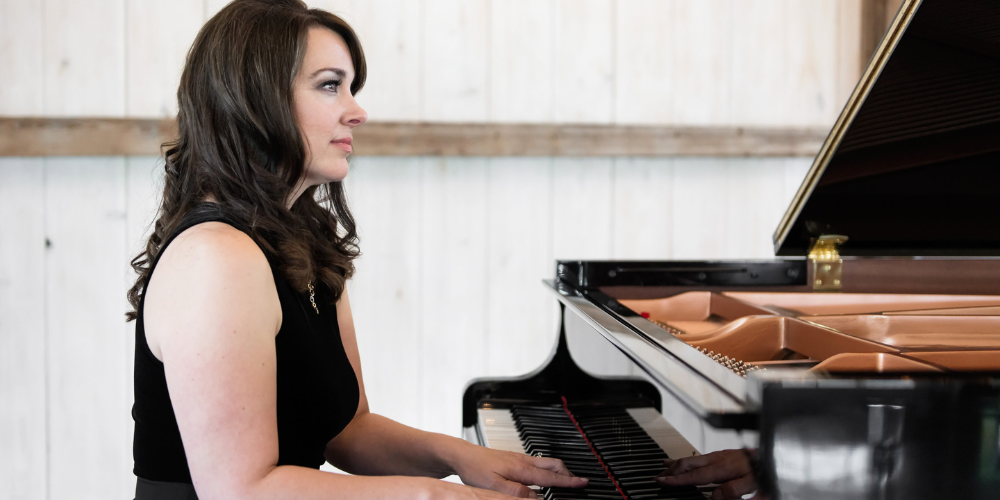 About Kimberley
Over the past 10 years, I have performed for more than 500 events and worked with some of Canada's most acclaimed celebrities, politicians and organizations.
It is my honour to be part of some of the most important events in your life. I am often approached by people just wanting to let me know how much my music meant to them. To me, it is the best part of what I do; knowing that I have moved people. I take time and care to create a unique and beautiful experience for you and your guests.
---

Best Live Music
Ottawa Wedding Awards
Best Solo Musician in Canada
Wedding Industry Experts
Most Popular Solo Musician in Ottawa
Wedding Industry Experts
---

Clientele
Sophie Trudeau, First Lady of Canada · Laureen Harper, First Lady of Canada · Kim Campbell, Prime Minister of Canada · Kelly Craft, US Ambassador to the United Nations & US Ambassador to Canada · Andrew Scheer, Opposition Leader · Rona Ambrose, Opposition Leader · Stephen Poloz, Governor of the Bank of Canada · Elizabeth Manley, Olympian
Organizations
Attorney General of Canada · House of Commons · Bank of Canada · Global Affairs Canada · Federal Court of Appeal · RCMP · CHEO · Canadian Forces · Ottawa Senators NHL Hockey · Unifor · Microsoft · SNC-Lavalin · Shopify
Planners
Toast Events · Wedecor · The Design Co. · Kennedy Event Planning · Courtney Elizabeth Events · Erica Irwin Events · Professional Entertainment Group · Exceptional Ceremonies · Sizzle With Decor · Gloss Events · Orbital Talent · ITM Events · The Willow Group · Julie & Co. · Sea & Silk · Avant-Garde Designs · Bree Maki · RSVP Events · Jane & Co · Chic & Swell · Sage
---
Preferred Vendor at:
Fairmont Chateau Laurier · Le Belvedere · Stonefields Estate · Brookstreet Hotel · The Westin · Hotel Quintessence · The Courtyard · Strathmere · Canadian Museum of Nature · Canadian Museum of History · Hilton Lac Leamy · Next · Restaurant 18
---
Learn more about…