Ottawa Event Music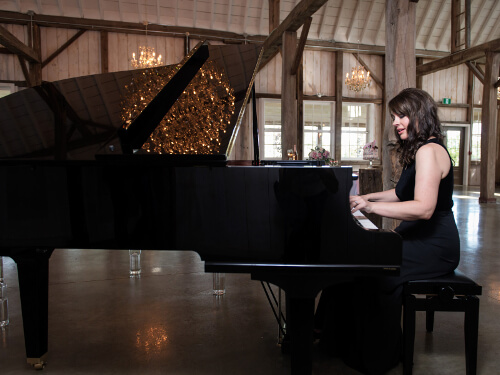 Galas
Corporate Events
Social Celebrations
Private Events
Popular Contemporary Music · Classics and Standards
---

500 – 1750
Event music pricing ranges from $500 to $1750 per event. Every event is unique and pricing is based on many factors such as date, time, location, hours, and equipment required. Please contact me with your event details for a personalized quote.
---

---

I specialize in current contemporary music & older adult contemporary classics. I welcome your requests and am happy to put together a song list to match the particular style of your event. The following lists are of my most popular requests:
---

Skyfall

by Adele, Performed by Kimberley Dunn

3:10

Wonderful World

by Louis Armstrong, Performed by Kimberley Dunn

3:05

Hallelujah

by Leonard Cohen, Performed by Kimberley Dunn

5:22

In This Life

by Chantal Kreviazuk, Performed by Kimberley Dunn

3:34

Sky Full Of Stars

by Coldplay, Performed by Kimberley Dunn

3:22
---
Grand Piano Rentals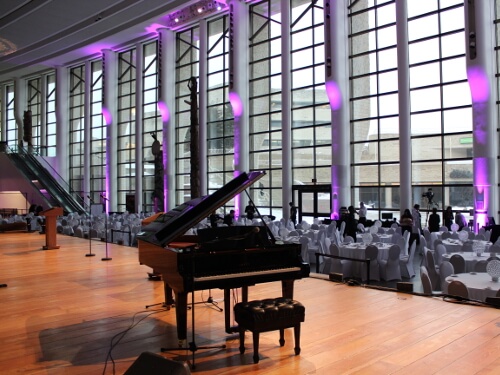 Grand pianos add undeniable beauty and sophistication and can be brought into almost any sized space, big or small. Rentals start around $1500 and include delivery & tuning. My professional digital pianos are always available, but if you are looking for that extra wow factor, please contact me and I am happy to help coordinate.
---

Event Reviews & Testimonials
Kimberley is always amazing to deal with and to say that our clients love her would be an understatement. Her talent is unmatched!
– Julia O'Grady, Owner & President, ITM Events
---
Our school has hired Kimberley for three years in a row, to grace our end-of-year celebration with her piano and voice. Kimberley is so talented; she is extremely professional (arriving well in advance and doing her set up by herself), and her music is truly wonderful. I cannot recommend this graceful musician more strongly!
– Janine Debanné, Associate Director, Azrieli School of Architecture, Carleton University
---
Our Association has hired Kimberley a number of times and always receive rave reviews. She is an amazing vocalist, pianist and entertainer extraordinaire. She is professional, organized and a pleasure to deal with. Thank you Kimberley, I look forward to working with you again.
– Sherry Watson, CMP, The Canadian Real Estate Association
---
We were very pleased to have Kimberley play at our reception. It was a Private VIP Cocktail Event with Canadian federal and foreign dignitaries, public servants and policymakers, thought-leaders, and key stakeholders. Kimberley added a wonderful ambiance to the evening and helped to make it a memorable evening for everyone.
– Shirley Trowbridge, Assistant Client Manager, The Willow Group
---
We recently hired Kimberley to perform at the Daughters of the Vote Gala. The Gala celebrated women in Canadian Politics and Kimberley wowed the crowd of 600 ladies. Dressed elegantly, Kim performed on a Baby Grand Piano (that she helped us source). Kimberley was fantastic to deal with, very professional and came through at the last minute when she was asked to sing our National Anthem in both English and in French. I would highly recommend Kimberley for any event of any caliber, and I can assure you won't be disappointed.
– Rebecca Trafford, Senior Event Manager, Chic and Swell
---
We hired Kimberley to perform for a large gala reception in Ottawa and from the moment I made contact with her she was friendly, very quick to reply, and incredibly knowledgeable about the venue she was performing at. She is extremely talented and a consummate professional – we would hire her again in a heartbeat!
– The Idea Hunter, Toronto
---
Having Kimberley perform at a major international conference that I organized at The University of Ottawa was one of the key elements of success of the event! Kimberley's performance was just outstanding!!! The attendees, who came from several different countries around the world, very much enjoyed Kimberley's angelic voice! I should add that it was very easy to work with Kimberley! She's very caring & professional! In short, a world-class performer!
– Samir Saadi, Associate Professor, Telfer School of Management, Ottawa U
---
Thank you to Kim for performing at my CDAA President's Dinner and Award Ceremony. Her wonderfully haunting voice was so beautiful and I couldn't have asked for anyone more talented to play for us. The creative arrangements of classic songs was mesmerizing. Thank you for making it such a memorable evening for myself and my guests.
– Michelle Fowler, CDAA President