Funeral Music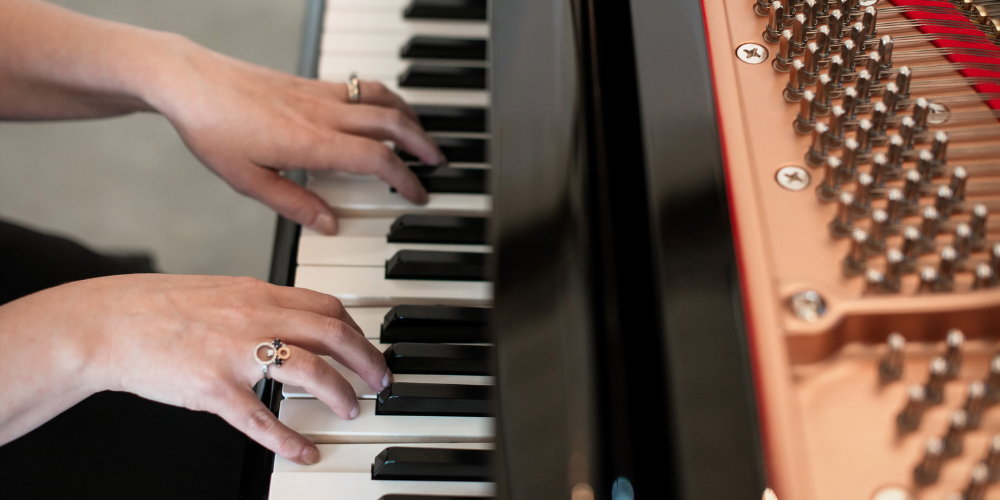 Funerals
Celebration of Life
Popular Contemporary Music · Traditional and Religious Music
---

Prelude + Service + Postlude
$1250
Pricing includes my professional piano & sound system, customized music, 30-60 minutes of prelude music before the service, service music (as much as you'd like) and postlude music after the service.
---

I have performed for religious funerals of all faiths, non-religious funerals, and celebrations of life. Every service is unique and you are welcome to customize the service and include as many songs as you wish. You may choose any songs that are special to you and your loved ones, they don't have to be chosen from my repertoire. My Song lists are offered as a helpful guide of common requests:
Most Requested Religious Songs
---
Funeral Music
Prelude  |  30-60 mins of background music before the service
Processional  |  song that opens the service
Song(s) of Reflection  |  special songs of meaning that allow quiet time to reflect
Recessional  |  song that closes the service
Catholic Funeral Music
Depending on your church, there may be some or all of these songs, usually in this order:
Prelude  |  30-60 mins of background music before the service
Processional  |  song that opens the service
Responsorial Psalm  |  song after the 1st reading
Gospel Acclamation  |  "alleluia" sung after the 2nd reading
Offertory Hymn  |  song during the preparation of gifts for Communion
Communion Song  |  song during Communion
Blessing/Incensing  |  song during the blessing of the casket or urn
Recessional  |  song that closes the service
---

Ave Maria

by Schubert, Performed by Kimberley Dunn

2:32

Hallelujah

by Leonard Cohen, Performed by Kimberley Dunn

5:22

Pachelbel's Canon in D

by Pachelbel, Performed by Kimberley Dunn

5:09

Wonderful World

by Louis Armstrong, Performed by Kimberley Dunn

3:05

You Raise Me Up

by Josh Groban, Performed by Kimberley Dunn

3:28
---

Funeral Reviews & Testimonials
There are no words to describe the gratitude that our family feels for the exquisite way in which you shared your hard work and talents with us at the Celebration of Life for my mother. Your interpretations of our chosen musical pieces were outstanding, brought many to tears, and provided a very beautiful, meaningful and graceful addition to our tribute to her.
– Lucya Yuzyk
---
Kimberley performed at our Celebration of Life for my mom. She performed beautifully, an angelic voice, incredible piano playing, accommodating, knowledgeable and professional. I would love to have her play for us again.
– Wendy McIntyre
---
Kimberley was very professional and organized and very easy to work with. She has a beautiful voice and plays the piano wonderfully. She really made my father's memorial service wonderful.
– John Carson
---
Kimberley delivered a wonderful performance at my father's funeral. It was a very moving performance and a very fitting tribute to my father. Her angelic voice and flawless piano playing were truly what he deserved. She worked with our requests for some very specific pieces and did it all in a very professional and empathetic manner.
– Natalie
---
I cannot express enough how grateful I am to have found Kim. It was very important to us to honor my brother-in-law with a service that would include music that we knew he would love. I provided Kim with the songs and was so appreciative that she professionally managed everything for me from that point forward. It was comforting knowing that I could put my trust in her and no longer had to worry. Kim exceeded our expectations. She has the most BEAUTIFUL voice, warm personality and a very classy demeanor.
– Kathleen Manion
---
Kimberley performed at my father's "Celebration Of Life" ceremony. The entire process was very easy for us at a difficult time. Her prompt response time, performance and professionalism was exceptional. Many of our guests commented on how beautiful the music, her voice and song selection was. A real tribute to my father.
– Andrea Nicholls
---
Thank you so very much for making my mothers service so moving and beautiful. Without you it would have been flat. There were many comments and inquires about you afterward. Everyone was very impressed.
– Suzanne​ Tellier
---
Kimberley went out of her way, above and beyond, to be able to perform at our service, at the last minute. Her performance was on point, and her level of professionalism was impressive. Thank you, Kimberley!
– Dana Schofield
---
Kimberley recently played at my mother's memorial service and she was superb. Everyone loved her beautiful interpretations of the music we chose, and her amazing voice. Kim is very professional – she responded quickly by email, and was very helpful in finalizing the musical choices. We couldn't have asked for anything nicer.
– Jill & Family
---
Kim, we can't thank you enough for your true professionalism in preparing for my mother's funeral mass. Your beautiful gifts of song and music filled the church with joy and peace in loving memory of my mother.
– Jennifer & Ian
---
Interested in working with me?
I'm honoured to be of help.
Please contact me with any questions and to discuss your music wishes.